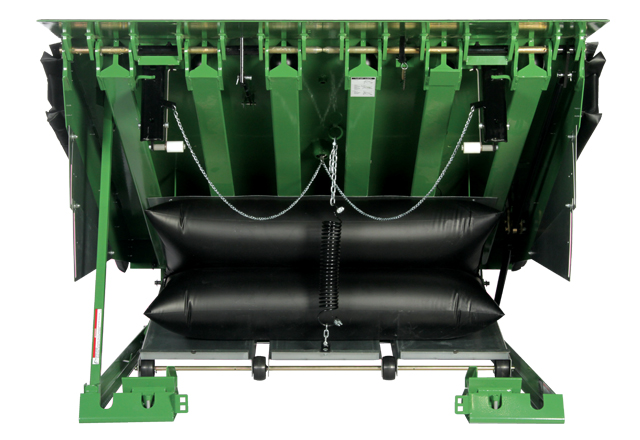 aFX Air-Powered Dock Leveler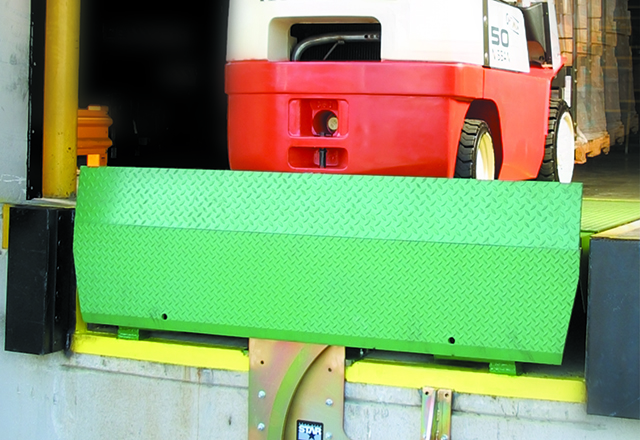 aFX-S Air-Powered Dock Leveler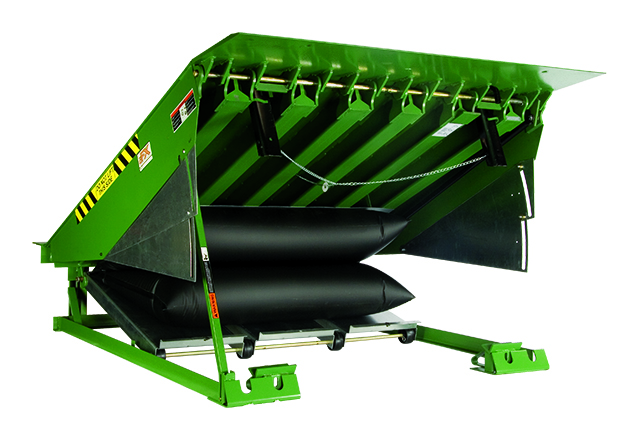 aFX-C Air-Powered Dock Leveler
Air-Powered Dock Levelers
Kelley revolutionized the industry in 1994 by bringing air bag lifting technology to the loading dock, introducing the air-powered dock leveler. This innovative product is simple, durable and contains minimal moving parts, so operation runs cleanly. The Kelley aFX® series dock leveler takes the loading dock to the next level of performance, adding a proprietary airDefense® Technology leg design. When your warehouse needs safe, powered performance at an affordable price, the air-powered dock levelers in the aFX series are your best choice.
Smart Design Advantages:
High-volume, low-pressure lifting system proven in thousands of applications worldwide
Exclusive

Gravity Lip™ Extension

for reliable automatic lip extension
Exclusive

SafeTFrame®

design provides superior structural support
Exclusive

airDefense® Technology

safety system eliminates stump-out with full below-dock access
Lug-style lip hinge & Lambda beam structure provide longer life and require less maintenance
Patented EZ-Clean Pit Kit provides total pit access for routine cleaning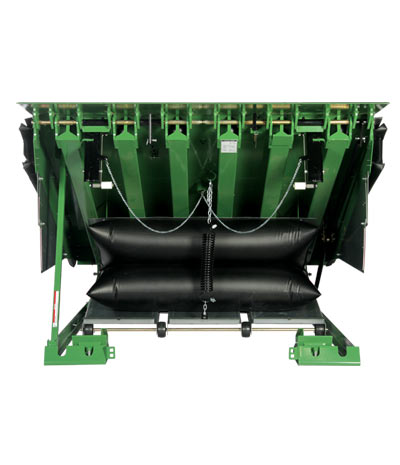 aFX® Air-Powered Dock Leveler
The aFX® is the original Kelley air-powered dock leveler that revolutionized the industry. In addition to delivering safe, powered performance at a cost comparable to mechanical dock levelers, the aFX® features airDefense® Technology — eliminating stump-out and providing a measure of free-fall protection. The aFX® is also backed by the strongest warranty in the industry, with a rated lifetime lip hinge assembly warranty, 10-year structural warranty, and a 5-year parts and labor warranty on the lifting system. It's the preferred choice of warehousing operations worldwide.
Resources for this product can be DOWNLOADED HERE >>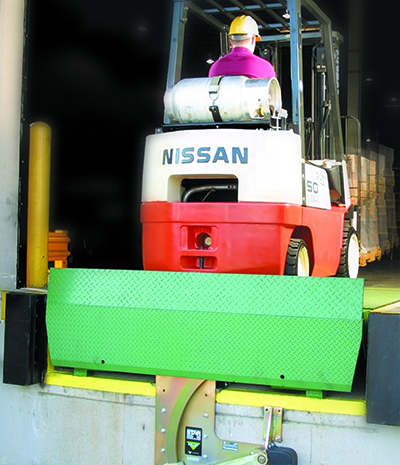 aFX-S Air-Powered Dock Leveler
The Kelley aFX-S dock leveler provides the same proven air-powered performance, design features and warranty as the aFX®, but also incorporates a 5″ high, full-width, constant structural steel barrier, capable of withstanding a 10,000 lb. load at 4 mph. Get 100% full-time safety at dock level, as well as below-dock end-load situations, and prevent accidental forklift runoff.
Resources for this product can be DOWNLOADED HERE >>
aFX-C Air-Powered Dock Leveler
The aFX-C is an ideal economical solution for applications needing only the basic air-powered dock leveler performance benefits. It incorporates single push-button control with the standard, high-volume, low-pressure air activation system. The Kelley aFX-C comes with a 5-year activation system warranty.
Resources for this product can be DOWNLOADED HERE >>